At CanFigureIt and Playmada Games we are so proud to announce we are a 2021 winner in the Cool Tool Edtech Awards under the Student Study Tools Solution category.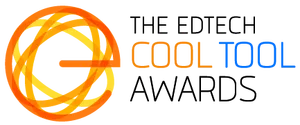 The EdTech Awards
The largest and most competitive recognition program in all of education technology.
Recognizing the biggest names in edtech – and those who soon will be.
We celebrate who's who—and what's next.
The EdTech Awards recognizes people in and around education for outstanding contributions in transforming education through technology to enrich the lives of learners everywhere.
Featuring edtech's best and brightest, the annual program shines a spotlight on cool tools, inspiring leaders and innovative trendsetters across the:
K-12
Higher Education, and
Skills and Workforce sectors.